Switcher is a dual RGB multiplexer inspired by classic broadcast consoles and video mixers.
Route Four Sources to Two Outputs
A control block familiar to anyone who has used broadcast consoles and video mixers. Illuminated pushbuttons allow fast manual selection. Patch the two outputs to FKG3 to complete an A/B switching workflow -- or think outside the box and define the signal path in any way you choose.
Make Multi Pane Masks With Video Rate Control
Behind Switcher's six control inputs are dedicated hard key generators that slice the input signals at 50% gray level. Use ramps, shapes, and video sources to control the multiplexers and explore a world of multi-panel compositions and texture collages.
Programmable Routing For Any Part Of The Patch
When interpreted in arbitrary ways, Switcher can handle many tasks besides switching RGB signals. Use it to select variations of a modulation bus between oscillators, cycle thru ramp generator angles or wave shapes, or different return paths from a feedback loop.
Dimensions
Width, 18HP
Mounting Depth, 32mm
Video Sync
Rear RCA Sync Input Jack
Rear RCA Sync Output Jack

Power Consumption
+12V @ 210mA

Power Entry
Rear DC Barrel Jack
Rear EuroRack 16 Pin Header

Legend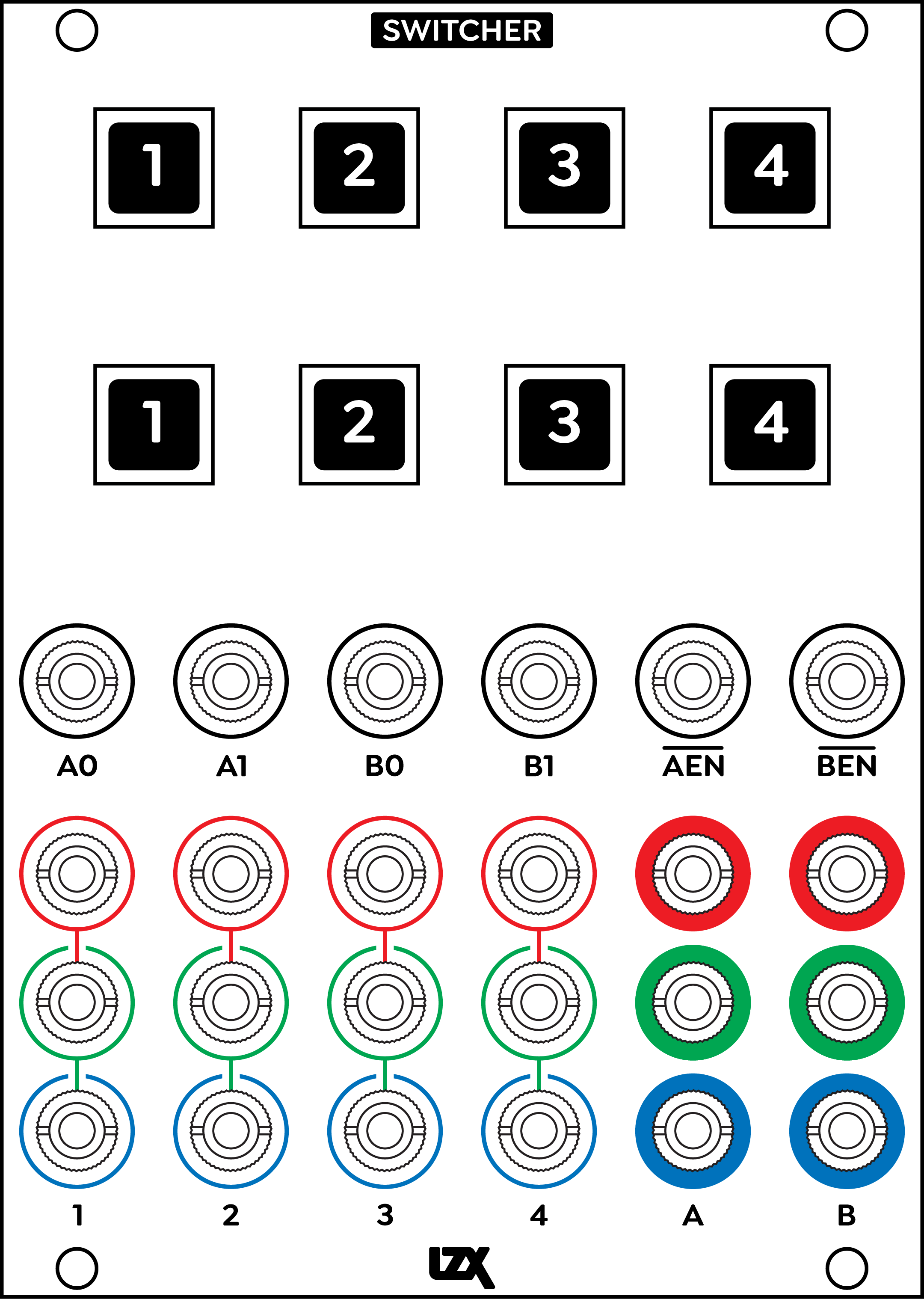 Videos